Arlene Mendoza-Tablan is our Executive Vice President, handling Client Relations for North America, and also supporting the Marketing function for ASEAN Business
Partners. She has held several senior marketing roles, at both country and regional levels, based in different countries such as the Philippines, Malaysia, Vietnam,
Singapore and Canada.
Before moving to Canada, Arlene was the Director for Marketing for AkzoNobel for Southeast, South Asia and Middle East. She led the region to win the top global
marketing award for two out of the five years she was in the role. Her experience driving innovation, marketing strategy & planning, and marketing processes puts her in
a unique position to help global customers navigate entry and drive growth in ASEAN.
Arlene has been keynote speaker at the Economic Times of India's Brand World Summit in Mumbai and Digital Masterclass in Singapore. She has also been guest
speaker on digital content marketing at the Content Marketing Summit Asia and IAB Singapore.
Arlene is handles our Client Relations for North America and supports the Marketing function for ASEAN Business Partners.
LET'S START A CONVERSATION... We are a multi-disciplinary professional services firm engaged in assisting international companies across industries grow their business in the ASEAN region.
Robinson Road, #15-02,
Singapore 068898
(+65) 9176-4136
contact@bizasean.com
LET'S START A CONVERSATION…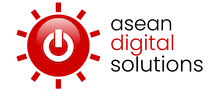 We are amulti- disciplilanary professional service firm engaged  in assisting  international companies across industries grow their business in ASEAN region. we provide  customised service and  on ground assistance at every stage of the cilent's ASEAN  journey to help them succeed
Robinson Road, #15-02, Singapore 068898 (+65) 9176-4136 contact@bizasean.com