Ngan Smith is the Co-Head – Client Relations (USA and Canada) at ASEAN Business Partners. Prior to ABP, Ngan spent many years in the Banking industry working as an Institutional Sales Manager for HSBC – Global Markets in Vietnam. In her role, Ngan successfully facilitated the largest transactions in the market. She was among the top performers at the company and was a member of the HSBC Leadership Development Program.
Ngan was also associated with Travel Industry where she took pride in bringing travelers to experience the world through unique journeys.
Ngan graduated Valedictorian from RMIT International University in Vietnam with a Bachelor of Commerce. She continued on to receive a Master in Commerce (Finance) from UNSW Australia as an Endeavour Award Scholar.
Having lived in Vietnam, Australia and the US, Ngan is always passionate about nurturing business opportunities between the East and the West. Currently, she is based out of Connecticut with her husband and their son. She enjoys spending quality time with her family. She also loves learning about new cultures and exploring street food from around the world.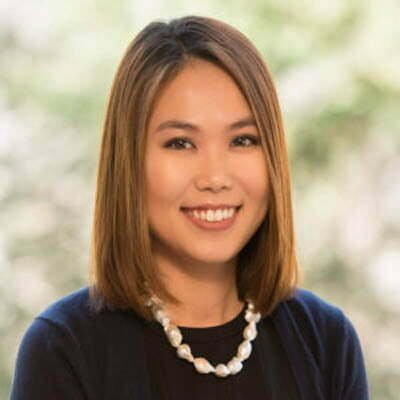 Ngan Smith is the Co-Head – Client Relations (USA and Canada) at ASEAN Business Partners. Prior to ABP, Ngan spent many years in the Banking industry working as an Institutional Sales Manager for HSBC – Global Markets in Vietnam